Testimonial Library
Read how other driven women who have journeyed through Expand and Impact offerings have created lasting change in how they experience themselves, others, their work and what they believe is possible for them. Massive shifts in confidence, emotional and mental freedom and overall high self-worth and influential leadership.
1-on-1 Mentorship Program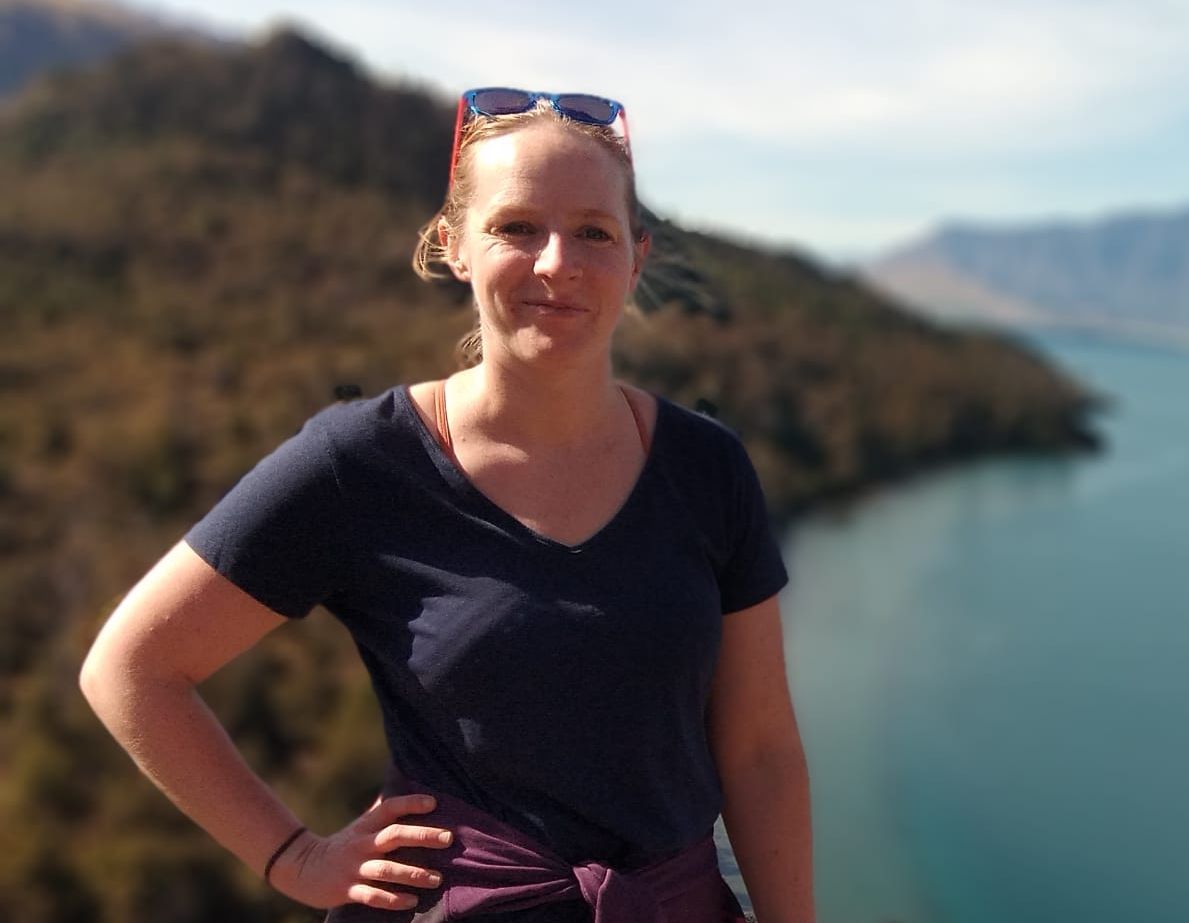 "Before E&I Mentorship I felt overwhelmed, had high-levels of anxiety and was constantly sick. I felt really disconnected, angry and frustrated and like moving towards my goals was met with one roadblock after another. I was also tired of feeling good and clear for a short period of time and then swinging way back down again, mentally and emotionally. I had been seeing a counsellor consistently who wasn't much help.
I finally reached a point where I was able to invest more into myself and that's when I found E&I. I learned how to not only handle stress better, but how to actually integrate the things I was learning. Since E&I, I continue to use the tools and techniques I learned and that has been life-changing. My anxiety is now completely manageable, I've been sleeping better, have more time to do things I want to do outside of work while feeling confident that I am reaching my goals.
I would definitely recommend this mentorship! Violet really understands reading the situation and the information she's given and working specifically with that. It's a very personal experience and I never felt like I was just another client. Violet took all of me into account. I felt listened to, understood and was given practical steps to feeling more like myself."
Liz Doubtfire | Founder & Owner Figure 9 NZ
"I gained so much insight into the roots of some of my stress and uncovered that I was holding onto resentment that wasn't allowing me to move forward in my career.
I released a lot of emotions that were causing me anger and sadness and because of it, I feel more aligned with what I want and need. Violetta guided me to feel more secure and confident in my relationships and in my ability to identify and walk away from situations that aren't right for me.
My experience with Violet was warm and above all, transformative. My self-confidence and self-trust grew faster than I could have imagined. I felt ready and equipped to step into my worth by facing the challenges I was working through instead of pushing them away and avoiding them. It was a transformative experience because I felt comfortable being vulnerable. Violet helped me find the words to understand my situation and work through emotional barriers I didn't realize were holding me back.
I now have new tools and strategies to support my growth in both my personal and professional life."
Lara Stone | California School Teacher
"I uncovered so many layers under my fear of committing fully to my new business that I never knew existed inside of me. After my first 1:1 session with Violet, I realized I was creating a future that I didn't want that was causing me a lot of stress, anxiety and frustration.
By the end of my third session, I felt so much freedom around the choices I have in my life that I resigned from my job to give myself the space and full permission to jump into my new future with confidence and tools to keep me on the right path. Since working with Violet, I've committed fully to my new business and have clarity around how my thoughts influence my emotions and the actions and decisions I make in my life and my career.
These sessions are helping me grow and expand in all areas of my life."
Rikki Yeowart | Women's Healing and Intimacy Coach
"I found my 1:1 sessions so effective. Since I've started, I've built up my confidence, my self-worth and hope for the possibilities my future still holds. The techniques and tools I learned helped me look deeper into my negative thinking and identify patterns in my life that don't serve me. I'm looking forward to continuing and uncovering more about the things that are subconsciously blocking me from my happiness."
Identity Protected
Group Workshop Experiences
"Simple and powerful! I now understand how my thoughts dictate how I interpret my interaction with a family member I've been having a lot of conflict with. My communication really started to shift after this session and I notice myself being more empathic, patient and less controlling of how I think this family member should be. Violetta is amazing at facilitating this work and asked the right questions to tease out the reasons of hidden guilt and self-judgment in me. I felt safe to express my thoughts without fear of judgment."
Amy M. | Forensic Scientist
"I LOVED the framework of this workshop! It has really helped me to see where I "stick my head in" or worry/think about things that are not mine and out of my control. Since the workshop, I have been evaluating certain situations in my life and taking a step back so I can decide how I want to move forward. I've been applying the tools I learned in this workshop and my conversations and relationships have started to improve because of how my communication has shifted knowing these tools. Violetta was awesome, relatable and so engaging!"
Dr Kirstin Lauritzen DC MS
"It takes a special person to be able to create an environment (online environment at that) where women can come together and feel truly nurtured and supported. Can't wait to attend the next experience!!! Thank you Violet."
Georgia | Attendee
"Violet holds such a beautiful experience and provides a safe, nurturing space for people to explore what's going on in their internal world."
Skye | Attendee
"Joining the experience was a privilege and a beautiful way to spend time with other like-minded women in a virtual space. Personal growth is such an important part of life, yet so few of us take the time to explore and step outside our comfort zone. The experience is a great way to become aware of your thoughts and behaviors and step away from them into something new."
Sharon | Attendee
"As a creative solopreneur wearing countless hats each day, I struggle with slowing down, taking time for myself and actually feeling relaxed while resting. Violetta created a safe, relaxed and welcoming space for an intimate group of people to reflect and action what we learned. The whole experience was equally beautiful, informative and helpful. It allowed me to pause, reconnect with myself and actually feel how much my body and mind is yearning for the state of deep rest (the group practice at the end was absolute bliss). I would recommend this workshop to anyone wanting to reclaim their connection to self and prioritize their wellbeing."
Marta Kamilla | Attendee
"Violet is a warm, welcoming, confident presence, that even through an online screen you can feel her energy and passion for sharing knowledge that allows others the gift to grow."
Morgan | Attendee
"The Rebelling Through Rest experience was an awesome way to connect with my own personal definition and experience of rest. Violet is a wonderful and knowledgeable teacher who shares from a space of authenticity. I'd recommend this experience for anyone wanting to cultivate a deeper sense of calm and embodiment."
Attendee
Speaking & Workplace Offers
"Violet gave an insightful session at the Sourdough Business Women's hub event about self connection and resilience. Highly relevant topic of our times! I found the ideas and information to be thought provoking and I appreciated the space that Violet created in order to integrate the information into my personal situation. Violet also invited reflections from the attendees - opening up my understanding of other people's experience and approach to self-connection."
Felismina Jom | Sourdough Business Women Board Member & Digital Marketing Professional
"Sourdough Business Women were delighted to host guest speaker Violetta Znorkowski in May 2022 as she presented the thought-provoking topic of 'connection as a tool for resilience in business'. Violet's natural enthusiasm for connecting with others and integrating personal experience with evidence-based learnings aided guests to consider how they can cultivate a greater sense of self-connection, and then apply this in their business. A highly valuable presentation!"
Amy Colli | Sourdough Business Women Board Member